Doctors & Staff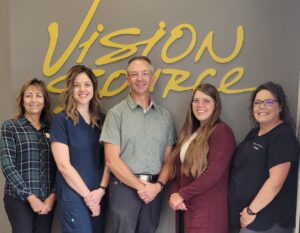 Meet the experienced and friendly doctors and staff who
make Vision Source of Hot Springs a proud provider of vision care products and services in Hot Springs.
---
Dr. Dallas Wilkinson, O.D.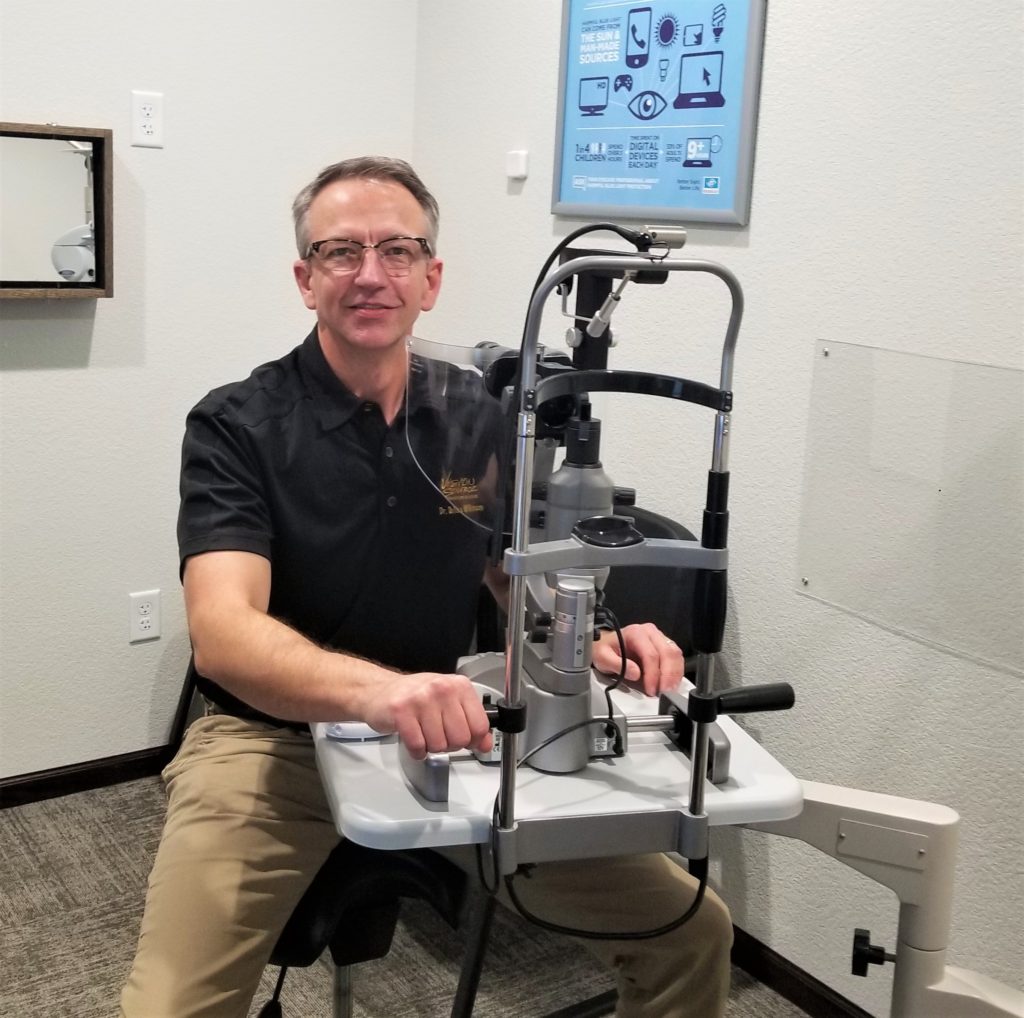 Dr. Wilkinson received his Bachelor of Science in Biology from Boise State University in 1995 and his Doctorate of Optometry from Pacific University in 1999.  In 2016 he became a Diplomate of the American Board of Optometry. He specializes in Glaucoma, Age-Related Macular Degeneration, Diabetic Retinopathy and Dry Eye. He purchased his hometown office after spending 1-1/2 years in Boise, Idaho in private practice and is a member of the American Optometric Association, South Dakota Optometric Society, Amigo's Eyecare, VOSH (Volunteer Optometrists Serving Humanity), the Northern Plains Eye Foundation and Lions Club. He served as president of the South Dakota Optometric Society for 2008-09. He was the president of South Dakota VOSH from 2009-2015.  As a member of VOSH, he had the pleasure of participating in six medical missions, one to Brazil, three to Mexico and one to the Dominican Republic. During these missions they served nearly 15,000 underserved people, providing eyeglasses and curing eye diseases.
Dr. Wilkinson was born and raised in Custer, South Dakota, is married with two daughters and enjoys backpacking, hunting, woodworking and spending time with family.
---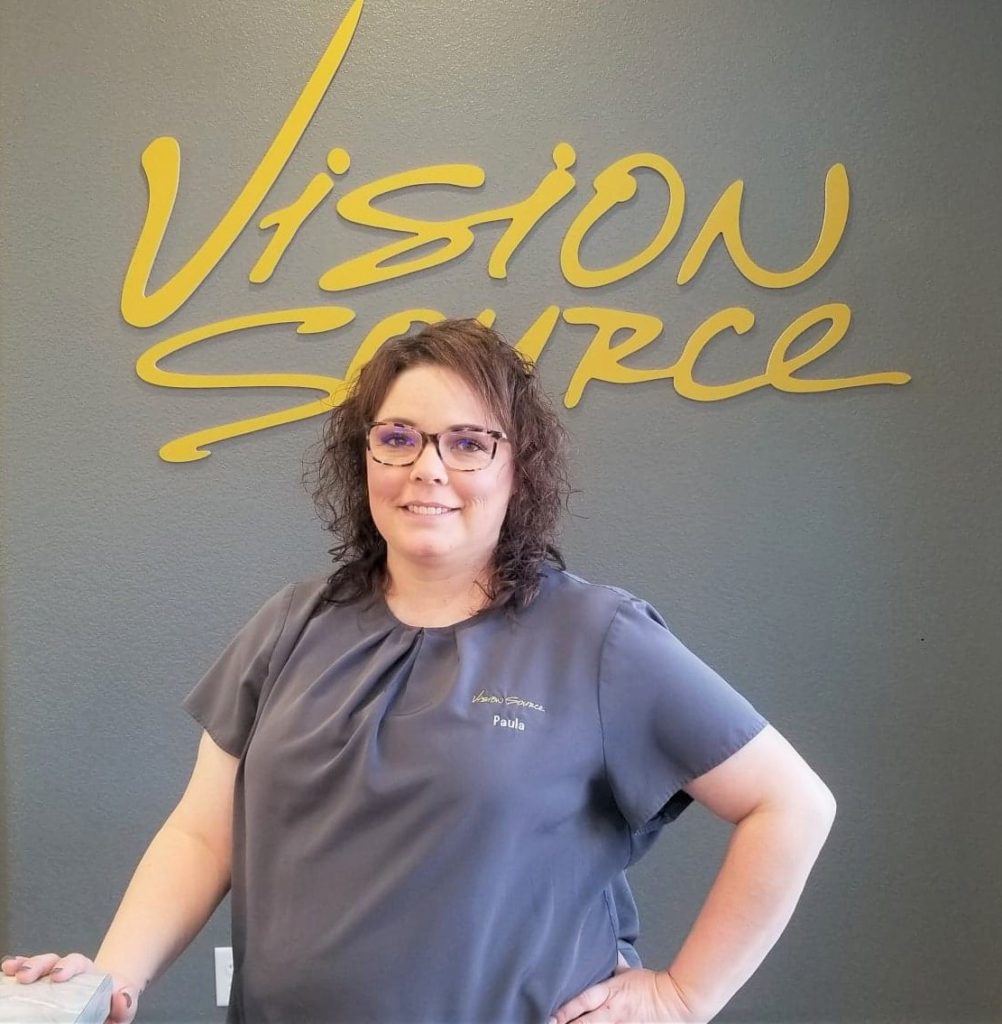 Paula Morrow, CPOA – Office Manager
Paula was born in Gillette, WY.  She grew up in Edgemont, SD, where she graduated from in 2001.  After graduating high school, she moved to Rapid City to attend Western Dakota Technical Institute and graduated from there in May of 2005 with an Associates Degree in Business Management and Marketing.  Paula and her family love nature and often camp at Angostura or somewhere in the National Forrests.  She loves watching her husband and son build and wreck demolition derby cars.  She has a dog that keeps her company where ever she goes.
She joined our staff in June of 2005 as Office Manager. Paula is a Certified Paraoptometric Assistant.  She really enjoys working with the friendly patients and staff that she encounters every day.
---
Denise Burtzlaff, CPOA – Receptionist
Denise grew up in Custer, SD. She joined our staff in 2008. She enjoys working with the public and has experience in the tourism industry, bookkeeping and banking. She earned certification as a Paraoptometic Assistant. She learned that optometry is so much more that just testing the eyes for glasses and that eye health exams can prevent many conditions that go unnoticed.
She is glad she lives in the Black Hills where she enjoys her family, hiking, camping, gardening and touring on motorcycle.
---
Amanda Karas, CPO-Technician
Amanda grew up in Ireton, IA where she graduated in 2010. After graduating high school, she moved to Brookings, SD to attend South Dakota State University. She graduated from SDSU in 2014 with a bachelor's degree in biology and a minor in chemistry. She moved to the Black Hills in 2015 at which time she worked as a technician and scribe for a retinal ophthalmologist for 6 years. While visiting all that the Black Hills has to offer, she and her husband fell in love with Hot Springs and the people of the community. Vision Source was the perfect opportunity to not only continue to work in eye care but be a part of an amazing staff and the community. She strives to give the best care she can and loves working with such friendly patients.
She loves living in the Black Hills where she is able to hike, fish, camp, and spend time with her husband and dogs.
---
Alea Juhl, Optician
Alea was born in northern Minnesota, but has lived most of her life in North Dakota and South Dakota. She attended Union College in Lincoln, NE where she graduated with a bachelor's degree in International Rescue and Relief, as well as an associate's degree in biomedical science. During summer breaks in college, she assisted in directing a small Christian summer camp in Hill City and fell in love with the area. Before moving to Hot Springs in 2023, she worked as an optician in Lincoln, NE, but is excited to be back in the area to serve the Hot Springs community with the Vision Source team!
During her free time, she enjoys hiking with her little adventure cat, Yuki. Her other favorite past times are rock climbing, snowboarding, cross country skiing, and watercolor painting!